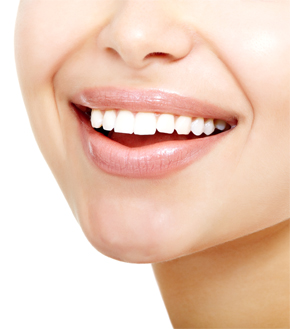 Do you have stained teeth that make you feel self-conscious about smiling? Teeth whitening can be a good solution for certain types of tooth staining.
Teeth can be stained by foods, drinks, smoking and certain medications. Teeth whitening is a safe procedure that can lighten the colour of your teeth by using a safe dental bleaching agent. Individual results vary and are based on your initial tooth colour and the nature of your tooth staining.
Teeth Whitening at Home
Here we custom-make a lightweight plastic mouth tray for you that fits snugly over your teeth. You then put a whitening gel inside the tray and wear it at night or for a few hours during the day. Results are normally seen over 2 weeks and your teeth will also appear whiter and brighter.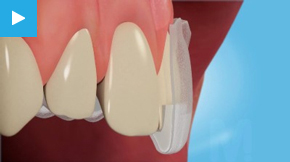 Am I suitable for teeth whitening?
Typically, most people with healthy teeth without fillings or restorations and healthy gum tissues will suit teeth-whitening procedures, which are done safely and with minimal (if any) side effects. However, remember that only a dental professional can carry out teeth whitening. They should discuss your treatment thoroughly with you, and carry out an initial examination to confirm your suitability. And, as with anything else, you'll need realistic expectations of what you can achieve.
When might teeth whitening not be suitable?
This treatment may not be for everyone. While porcelain crowns and white fillings generally respond well to whitening treatment, metal fillings and non-porcelain crowns won't lighten. This process is also not suitable if you have chronic sensitivity, periodontal disease, oral cancer or excessively worn and damaged enamel. Teeth that appear translucent may worsen with every whitening application. Equally, if your teeth naturally have yellow tones, you are probably not the best candidate.
Finally, this procedure may not suit the following groups:
Those with particularly dark stains on their teeth
Those with implants, crowns and dental bridges – or cavities and exposed roots
Children under 16
Does teeth whitening damage your teeth?
No, teeth whitening doesn't damage your tooth enamel. The main portion of the tooth, the dentin, a soft pulp, is the part that's responsible for colour. The whitening solution travels through the enamel to this area.
Whitening is an extremely safe procedure. But incorrect use of whitening products (i.e. by someone not properly trained) can damage teeth. Be careful not to over-whiten your teeth, too. Finally, there is some evidence that hydrogen peroxide can potentially destroy collagen proteins in the dentin. But the jury is out on how permanent this damage is.
What are the risks of teeth whitening?
As with any treatment, there are small risks associated with teeth whitening, although the overwhelming majority of patients enjoying a trouble-free experience. But your gums could be sensitive to the chemicals used – especially if your teeth are already quite sensitive. Additionally, there is a small chance of burns to the gums, but this is uncommon and rarely serious. And your dentist should use a gel to protect gums.
Another potential issue is increased sensitivity of your teeth, depending on the concentration of the peroxide used. If this doesn't resolve itself, try a sensitive-teeth toothpaste, discussing the issue with your dentist or pausing treatment temporarily. We supply desensitising swabs, which are immediately effective, plus tooth serum toothpaste, which also helps.
What is the safest way to whiten teeth?
Without doubt, the safest way to whiten teeth is via a registered dental professional who discusses the treatment with you in advance, to be sure you're a suitable candidate. Only these professionals will have the training and knowledge to do a safe job. Indeed, it's illegal for anyone else to perform teeth whitening, for example beauty therapists. If the bleaching gel leaks through the mouthguard, it could cause chemical burns if someone unqualified does the procedure. What's more, beauticians aren't trained to take a full medical history to assess suitability for teeth whitening.
Equally, consumer group Which? reports that some home over-the-counter teeth-whitening kits sold online have levels of bleaching chemicals which could burn gums and cause tooth loss. (They found that the worst examples had over 300 times the safe levels of hydrogen peroxide.) Finally, if nothing else, home whitening kits may simply be ineffective. Home teeth whitening supervised by your dentist, however, is another matter and perfectly safe.
How much does teeth whitening cost?
It's considered cosmetic, and so teeth whitening is done privately, and paid for accordingly. Costs vary, with laser whitening, for example, costing more than professional bleaching. Price depends on a number of factors including the treatment provided, who is doing it and how discoloured your teeth were initially. Fees cover appointments, custom gum shields, specialist agent and expert support. Talk to us about a payment plan and check out our dental fees. Our home whitening starts from just £300, in line with other providers' charges.
How long does teeth whitening last?
While it can potentially last indefinitely, in practice teeth whitening isn't permanent in most cases. Longevity of treatment will vary from one patient to another, but this procedure can be effective for up to three years. Smoking and drinking red wine, tea and coffee can reduce how long whitening is effective for. Equally, if you continue to brush with the tooth serum we recommend, and generally look after your oral health, that also prolongs results. Finally, wear the dental trays we supply for a night every other month to make whitening last longer.
Is teeth whitening safe during pregnancy?
Let us know if you're expecting, or think you might be. According to the British Dental Association (BDA), teeth whitening is safe during pregnancy, as long (crucially) as it is done by a trained dental professional. And there is no evidence to suggest that whitening solution could harm mum or her unborn baby, or a nursing mother. However, the general advice is to avoid unnecessary potential dangers (of which exposure to chemicals could be one) while you are pregnant. So discuss this with us, and if you'd rather err on the side of caution and wait until baby is born, perhaps using a whitening toothpaste meanwhile, we more than understand. If you have had treatment while pregnant without realising it at the time, there's no need to worry.
If you would like to make an appointment about Teeth Whitening, or any other dental treatment, call our team today.