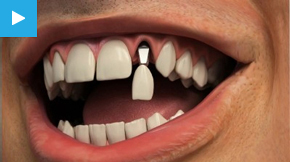 Need an emergency dentist?
Even something which starts as mild toothache can lead to headaches, insomnia and an inability to eat or drink. Equally, dental pain can make it hard to focus on anything else. So it's always worth knowing when you need immediate dental treatment.At Bounty Road, we take dental emergencies seriously, and offer appointments just for these situations, so we can see you as soon as possible.
Here are some situations in which we'd urge you to seek immediate dental attention:
Chipped or broken teeth: If you've broken or chipped a tooth and it's causing pain and damaging your tooth or tongue, you need an immediate emergency dental appointment. A prompt appointment could mean your dentist can save your tooth. Depending on the severity of the injury, it may be possible to reimplant the tooth or teeth. With a chipped tooth, your dentists may be able to smooth the rough edge and replace the missing section. You may need a crown if you've broken a back molar. In any event, see your dental professional as soon as possible.

Bleeding from your mouth: Uncontrolled, rapid bleeding requires a trip to A&E, according to BUPA. If there is controlled excessive bleeding from a facial trauma, book an emergency dental slot. Do the same if a recent tooth extraction is bleeding for over 20 minutes, even after biting down into a piece of gauze.
Mouth ulcers: These need treatment if they remain unhealed after a fortnight.
Abscesses: These are definite urgent dental cases, since a serious infection could put your life at risk. Speak to your dentist at once if you have swelling in or around your mouth, or knots in your jaw.
Swelling:If swelling in your face, cheeks or gums is spreading, especially down your neck, up to your eyes or along the floor of your mouth, contact your dentist, describing the swelling exactly. If breathing, vision or swallowing are affected, or you can't open your mouth more than two fingers wide, go to A&E.
Pain: Any pain stopping you from eating, sleeping or focusing warrants immediate dental attention. Likewise if it lasts more than two days, and painkillers don't help.
Minor toothaches which come and go, sensitive teeth and gums or slightly bleeding gums, denture discomfort and recent ulcers are not generally dental emergencies.
What to do if you have a dental emergency
Abscesses: Make up a warm, salty mouth rinse and apply a compress to relieve swelling. If you have flu-type symptoms alongside intense swelling and pain, go to A&E.
Lost filling:If a filling falls out, see your dentist as soon as possible. Keep your mouth clean as you wait for your dental appointment. Brush gently around the affected area, especially if it feels sensitive or painful. Rinse with warm salt water or mouthwash and avoid chewing on affected tooth. If the tooth is bothering you and your dental appointment isn't imminent, you can purchase dental wax at a pharmacy and mold it against the tooth to fill the void. This will prevent food particles and other bacteria from entering the space and ensure that the tooth doesn't scratch your gums.
Lost baby tooth: This isn't usually urgent unless the gum is damaged or some of the tooth is still embedded. Don't try to reimplant a baby tooth. Use kid-friendly pain killers; ice lollies can help soothe swelling and pain.
Chipped tooth: Keep any small pieces and swill warm water around your mouth. Cold compresses can help alleviate swelling, and you can stem any bleeding with gauze.
Avulsed tooth (completely discharged from the socket): Handle the tooth carefully, always holding it by the crown or upper part. Try to slip it gently back into its socket but keep it moist if that's not possible, until you can see a dentist.
Severe toothache: Take painkillers, try rinsing your mouth with salt water (adults only), use a pain-relieving gel and stick to soft foods.
Broken dentures: Keeping broken dentures in your mouth poses a significant risk. Rinse your mouth carefully with water, trying not to swallow. Gently wash your denture from any food still on it and book an appointment.
How Do I Get An Emergency Dentist Appointment?
At Bounty Road, we offer a same-day service whatever the dental emergency, Let us take care of your injuries, so that you heal more effectively and quickly; this also means you won't store up more serious problems with your teeth and mouth in the future.
Why choose Bounty Road Dental for your emergency dental work?
We have approaching three-quarters of a century of experience and service in Basingstoke, and our patients trust us with their urgent dental work. We're good at dealing with those who may be feeling nervous, and tailor our treatment to the unique needs of the individual patient.
Call us on 01256 465764 as soon as possible during our opening hours. In cases of severe bleeding, facial swelling or pain, contact the NHS by dialling 111.
*Keep our details handy and contact us immediately in the event of any dental emergency. We're based near Basingstoke town centre – find a map and our contact details here.