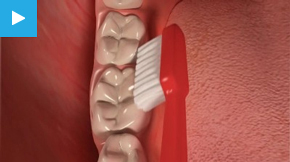 Dental hygiene treatment is provided by a dental hygienist, who will help to remove any plaque from your teeth that may have built up in certain areas of your mouth. Your teeth will also be professionally cleaned with specialist equipment and pastes, in a this process that's also known as scaling and polishing to remove superficial stains from your teeth. An important aspect of the hygienist's role is to show you how to look after your teeth yourself so they remain free from plaque. So if you thought you knew how to brush your teeth, think again! You will be advised on the best brushing technique and given tips on flossing and using interdental brushes.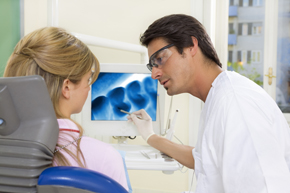 Dental hygiene at the dental practice also forms a key part of treating gum disease and bad breath. And if you have a bridge, denture, orthodontic treatment or a dental implant, you will have specific hygiene needs that the hygienist will be able to assist you with. All advice is tailored to the individual patient.
It is recommended that you come in for regular hygiene appointments alongside your twice-yearly check-ups, to ensure your mouth stays clean and healthy. How often you visit will depend on your clinical needs, as well as, to an extent, personal preferences.