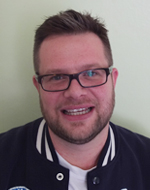 All the staff at the Bounty Road Dental Surgery have always been very friendly and extremely professional. I was carefully explained the teeth whitening procedure and easy steps I needed to follow. The whitening treatment was brilliant and I am very pleased with the results.
I would definitely say this is excellent value for my money with fantastic results.



- Richard Bailey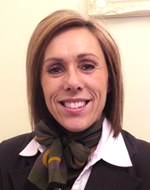 I have been registered with Bounty Road dental practice for over 4 years and can honestly say it's the best practice I have ever been with. My dentist is Ilhea, she is just amazing, really caring, helpful and fantastic at her job. Having had several problems with my teeth over the years Ilhea has restored my faith in dentist. She is full of care and compassion. The after care treatment I have received is second to non.
My 6 year old son was terrified of dentist and now with thanks to Ilhea he loves his visits to the dentist. I would recommend Bounty Road Practice time and time again thanks to Ilhea and her team.



- Michelle Scott

I have been delighted by my experience at Bounty Road Dental practice. I arrived in a sorry state, having neglected my teeth for years, with a bad case of bleeding gums. After a six month course of careful treatment the problem was solved. I received advice on dental health which I have been following carefully, and the prospects of keeping my teeth in good shape as I grow older have improved beyond measure. My thanks go to all of the team.



- Professor John Holden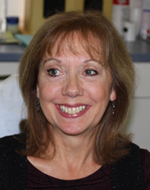 I came to see Dr Ilhea Kuhnert because I had bleeding gums. She quickly diagnosed periodontal disease and I embarked on a course of four treatments spread over a period of four weeks.
Throughout the treatments, I found Ilhea really helpful, kind and extremely skilled.
Although I was nervous at the beginning, she was concerned with my welfare at all times and explained every procedure to me before she carried it out. The results were immediate and through her education, I have had no further problems.
I would thoroughly recommend her and the Bounty Road Dental Practice.



- Mrs Denise Martin

I attended the Bounty Road Dental Practice in April 2010, where I had several crowns and veneers fitted. My Dentist Dr Kuhnert worked with great care and skill. I found her to be patient, approachable and answered my questions in a clear and easy to understand way!
I would like to say thank you for giving me fantastic straight teeth and transforming my smile!
Best wishes,



- L Francis

With over sixty years of a great fear of dentists going back to the 1940s!
Having bad experiences of the 'old school' dentist and two or three in the 1960s, it was only when my teeth started falling out did I pluck enough courage to book an appointment at the Bounty Road Dental Practice back in January 2010! Some thirty years after my last dental visit!
All my fears were brushed aside during my first visit due to professionalism and care, of not only the dentist, Dr Rhee, but also of all the staff!
After several visits I can now smile the way I did ten years ago!
I have and would recommend Bounty Road dentists to many people!



- Roger M

I recently visited Bounty Road Dental Practice to have a smile makeover that was well overdue.
I found the staff were very friendly and helpful. They even managed to get me an appointment the same day I called.
The dentist, Dr Kuhnert, explained all the options to me in great detail. Leaving me to make a decision on my own, taking away all the relevant information.
When I came back to have the treatments done, the dentist was very gentle and explained all the procedures that were being carried out and I really felt at ease.
The transformation was unrecognisable, I really do feel like a new woman.
I can smile again.



- Jayne Simpson

Dr Ilhea Kuhnert has always treated me with great efficiency and courtesy. It is almost a pleasure to attend the surgery as the receptionist and dental nurses are lovely as well.



- Carol Oliver

I was more than impressed when I first visited Bounty Road Dental Practice, and still am, the staff always make me feel very welcome and relaxed whilst my dentist, Dr Rhee, actually takes the time out to discuss any treatment needed or any concerns I may have.



- J Graham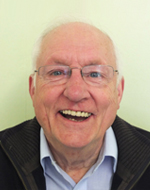 The new reception area and waiting room is spacious and comfortable and the receptionists are welcoming and helpful.
My dentist is friendly and cheerful which is comforting and she is ready to explain any problems and how they can be dealt with.
My new dentures are excellent and my dentist was prepared to take the time to ensure that I found them really comfortable!



- John Stevenson

From a long association with Bounty Road Dental Practice I know I will always be assured of a friendly welcome to a relaxed and modern surgery. I am confident in the knowledge that I will receive the most appropriate treatment to suit my needs.



- Dorothy Knox

My dentist, Dr Kuhnert is really lovely, explains everything in a good way and is very sympathetic.



- Sue Cigerci

I would defiantly recommend the Bounty Road Dental Practice. The teams are all very professional and friendly and they take the time to explain everything to me in detail. I am confident that they carry out my treatment to the highest level.



- J Nelson

After months of treatments with my old dentist, I still had pain and was very unhappy with the work that he had done. I was recommended to join Bounty Road Dental Practice by a friend. I joined Bounty Road Dental Practice and it is the best thing I could have done. Within weeks the ongoing problem was sorted out. The dental staff are lovely, very friendly and professional. I can always get an appointment quickly and my five year old son loves going too. I would definitely recommend them to anyone.
Regards,

- Joanne Pearson

I have been to several dentists in the United States but hadn't been to one here until I went to Bounty Road Dental Practice. It's been the best experience I've ever had with a dentist. They've been incredibly pleasant, have always been very clear about what my situation is, given me several options and the benefits of each, and the work has been top notch. I'd definitely recommend them to my friends.



- Shane Peterson