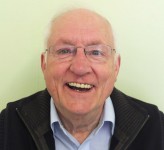 The new reception area and waiting room is spacious and comfortable and the receptionists are welcoming and helpful.
My dentist is friendly and cheerful which is comforting and she is ready to explain any problems and how they can be dealt with.
My new dentures are excellent and my dentist was prepared to take the time to ensure that I found them really comfortable!  


– John Stevenson