A child's character, skills and inclinations start to show early; the same can be said about their habits. To illustrate, teaching your child the pleasures of reading encourages them to grow up with a love for books and the written word. By training your child to see the good in the others all the time, they will grow up kind and giving.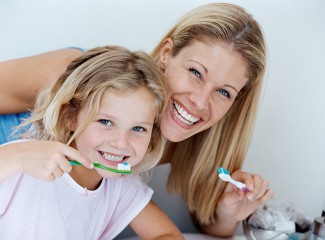 Invariably, teaching your child good oral habits early on will also lead to them growing up with a better sense of hygiene and—genes not withstanding—a more beautiful smile. Bounty Road Dental Practice, Basingstoke's oldest dental practice, shares tips on how parents can help their child be better brushers.
Start Even Before the Teeth have Erupted
Yes, you read that right and yes, it is all okay. You should already be wiping their baby gums and cheeks with a soft and moistened washcloth long before their first tooth even erupts. Do this after feeding to remove plaque and excess milk or formula.
Practicing this will get your baby used to oral stimulation. Many parents take this for granted and expect a toddler to adapt to the strange and new feeling of the bristles against their teeth once there are enough teeth. This will be helpful once you introduce to the child toothbrush later on.
Help Them Brush
Once the little ones learn how to use their toothbrushes and are familiar enough with the routine, teach them how to do it properly. Chances are, if you start out early and teach them well, the children will enjoy brushing their teeth and even chew on the toothbrush, causing the bristles to splay.
It helps to have two toothbrushes for them and use the second toothbrush to do a thorough brushing when they are done doing it on their own. We recommend parents to help their children with brushing until they are about 6-8 years old because not all kids have the manual dexterity to do a good job alone.
Give Them Flavours
Children enjoy flavours. The right toothpaste flavours will not only increase their interest in the good habit of regular brushing, but will also make them look forward to brush time.
As the oldest dental practitioner in Basingstoke, we want the best for you. We want your children to grow up with a healthy set of teeth and gums, as this is a valuable asset for everyone. For more information, advice and state-of-the-art dentistry, contact us today.