Tooth decay is one of the serious health issues for children in the UK. As a matter of fact, the 2013 Children's Dental Health Survey for England, Wales and Northern Ireland revealed that around 46% of 15-year-olds had tooth decay. In addition, about half of eight-year-olds and a third of five-year-olds have dental caries in their milk teeth.
Culprits of Tooth Decay in Kids
Diet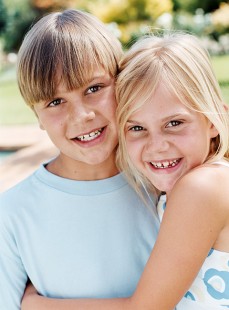 Researchers noted that the lack of proper diet is the main cause of rising cases of tooth decay in early childhood. Parents give sweets, juices, fizzy drinks and other sugary substances to their kids above the prescribed amounts. That, and the lack of information on proper diet, cause kids to lose their milk teeth early as a result.
Dentophobia
Fear of the dentist is another culprit of tooth decay. The National Heat Service noted that one in four people dreaded a visit to the dentist.  Some people miss dental appointments for years due to perceived pain from dental instruments and treatments. Since their teeth lack proper oral care, they become more susceptible to dental caries and other oral diseases.
Differences in income
Researchers blame the high incidence of tooth decay to differences in income as well. Kids from families with lower financial capacities will more likely suffer from tooth decay. The lack of means affects their access to quality dental care.
A survey by Health and Social Care Information Centre revealed that five-year-olds from more deprived families had higher cases of tooth decay (41%) compared to less deprived families (29%).
Neglect
Among all the causes cited by researchers, they found neglect as the proximate cause. Some parents do not make the effort to know the recommended sugar intake and maintain the oral health of their kids. In fact, some researchers cited that the reason kids nowadays have multiple teeth extractions is because parents delay dental appointments until problems get obviously worse.
Solving the crisis
Realising these issues, dentists encourage parents to supervise oral hygiene and allay their kids' fears of the dentist early. They should demonstrate or brush the teeth themselves until kids reach age 6-7. In addition, they should give less or no sugary food and drinks to their kids. Dental appointments are strongly encouraged as soon as teeth start to show.
Tooth decay of kids in the UK is now a cause for national concern. Do not let your kid become a statistic. At Bounty Road Dental Practice, we can help save your kid from the scourge of dental caries. We apply safe and almost painless dental treatments to help maintain and improve your child's teeth. Click here for more information about our dental treatments.